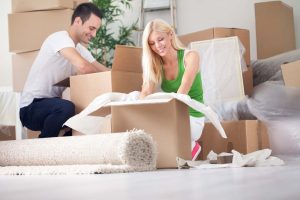 Full Service Move
A full service move saves you time and gives you peace of mind as your professionally packed items will be covered under Bronte Movers insurance. Please note that items we do not pack cannot be covered by our insurance. Our team has the training and experience to properly and securely pack all your belongings, from electronics to antique furniture.
Partial Packing Service
 Our partial packing service gives you the option of doing some of the packing yourself, which will lower your total moving cost. We carry a full range of do-it-yourself packing supplies. If you plan to do some or most of the packing yourself, start as early as possible and keep in mind that packing will take more time than you expect.
All valuables and irreplaceable personal items should be packed separately and ideally transported with you, rather than in the moving van. Items of this nature are not covered by our insurance.
Pricing of packed items vary depending on your needs and based on boxes packed.
Contact Bronte Movers today to for your free customized in home estimate.
If you need boxes or supplies for packing and how many boxes to use for what view our moving supplies page.